Where can I edit my tour?
This can be done in 2 different ways:
1. Go to the project overview
Click on the Edit tour button. This button becomes visible after you hover over the tour with your mouse.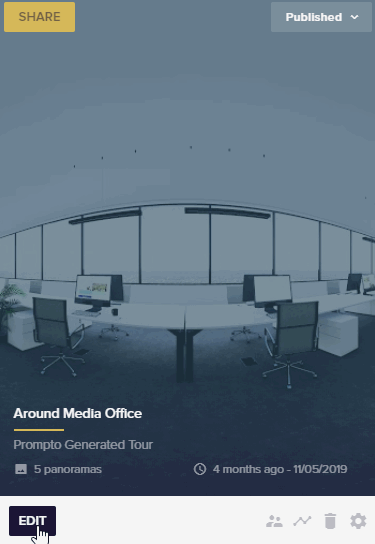 You can now edit the tour.
2. when you're already in the project
Click the edit button in the top right.