Getting started
Initialize setup
Before you can create an interactive presentation for your project, you will have to add some content in the media tab, and preferably some units in the unit tab.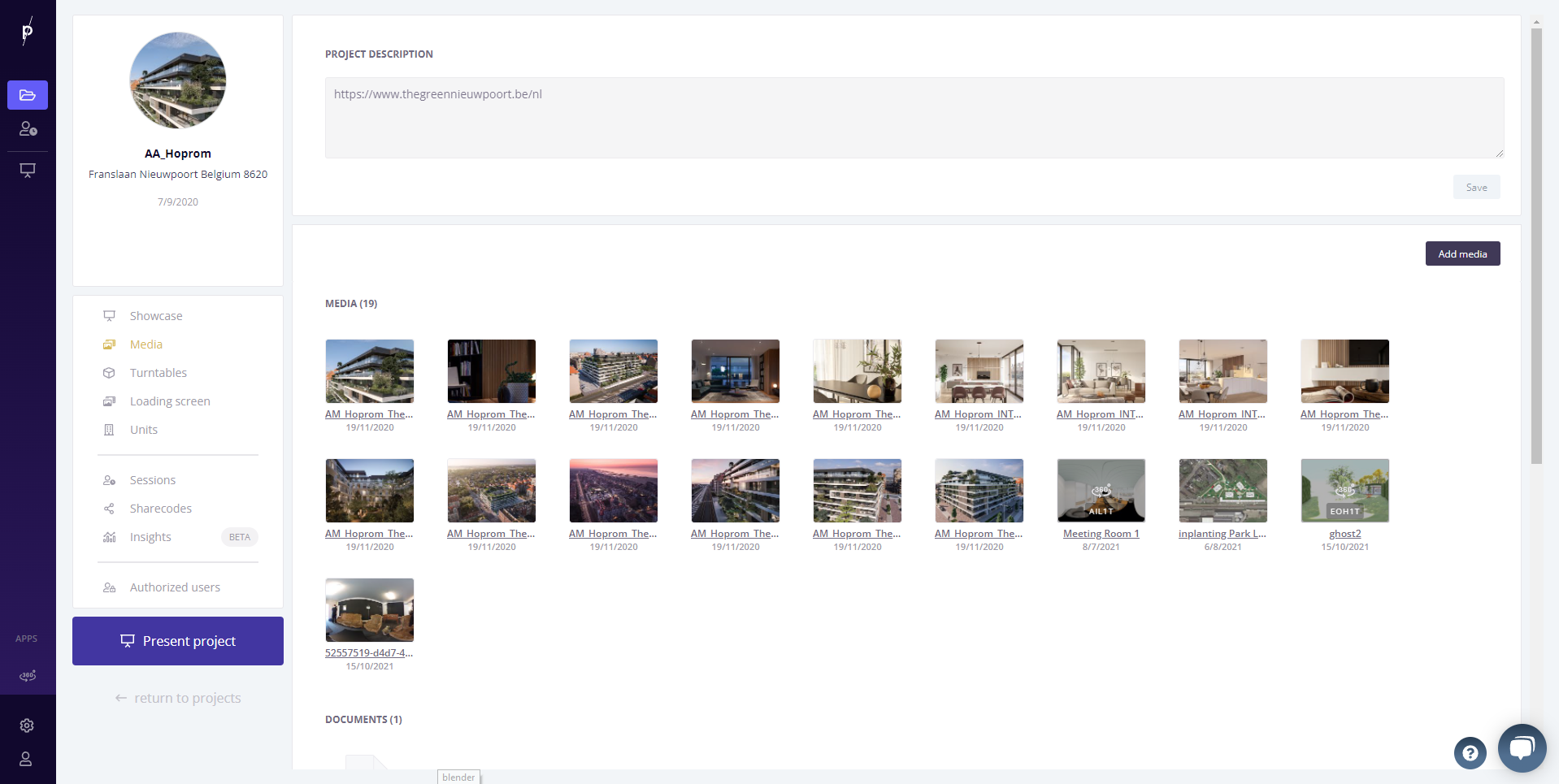 Once you have some media content, click on the showcase tab and click on the "Create a showcase" button You can immediately preview it by clicking the present project button on the left.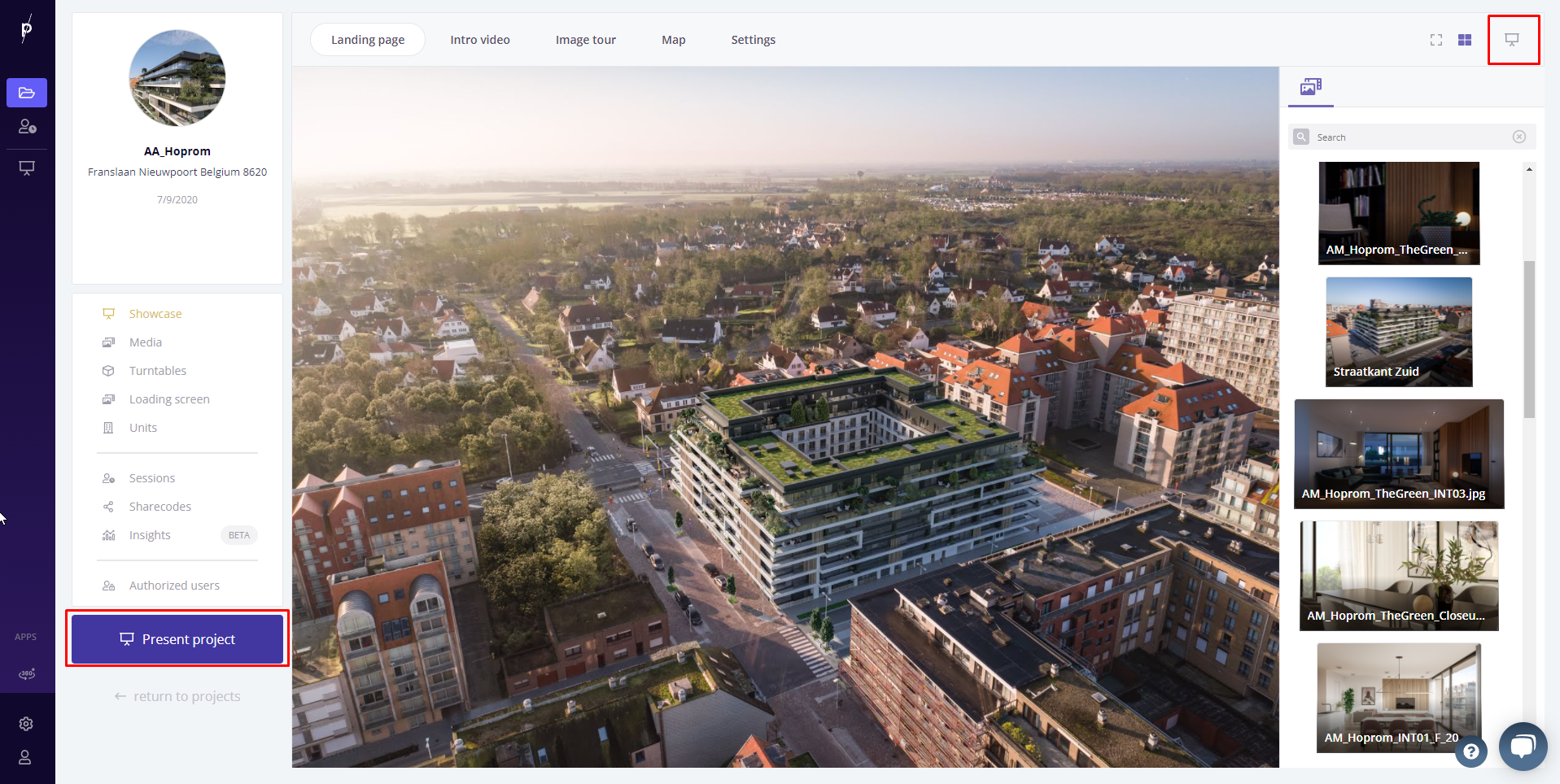 Voila, you have made created your first showcase! It's quite empty now, so keep reading.
Adding interactivity
The next part will go over:
LANDING PAGE
INTRO VIDEO
TOUR 👈 this is the most interactive
MAP
Landing page
Go ahead and click on one of the media items in the right pane to update your default starting view.
Intro Video
Same as the landing page, just click on a video media item in the right pane to set it as the default intro video that will play upon loading of the showcase. If you don't have a video here, go back to the media tab to add new content.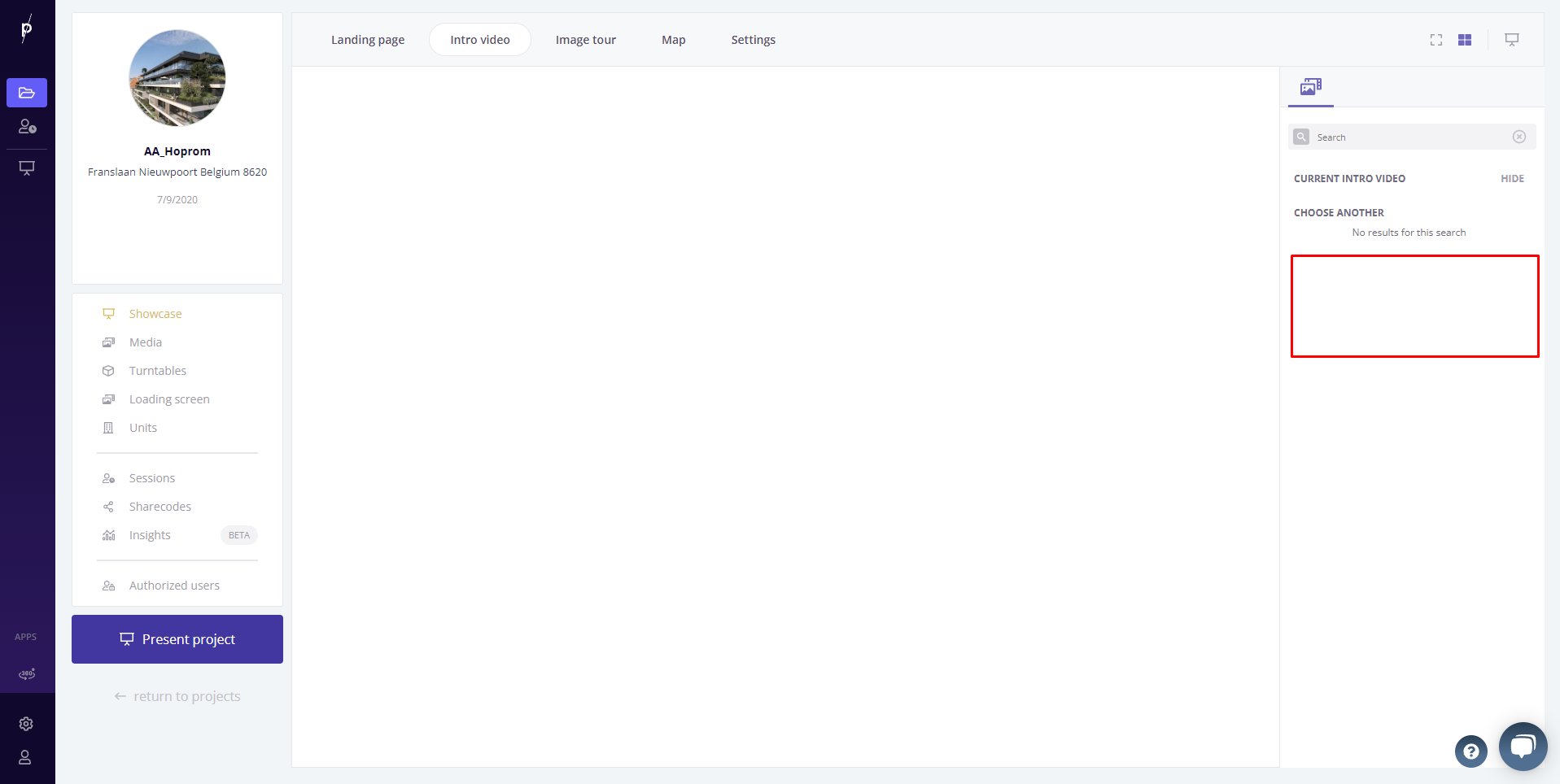 TOUR
In the tour view you'll start from the landing page view. To guide your audience into your project, just drag and drop media content onto the view and it will create interactive spots for your audience to click on. If you add media, they will go to that media, if you add units, they will open the unit detail.
Click on a media spot to go to that view and keep building the story!

Right now there are 4 type of spots:
Navigation/Media spots

Unit spots
Turntable spots (which allows you to look around a building)
USP/info spots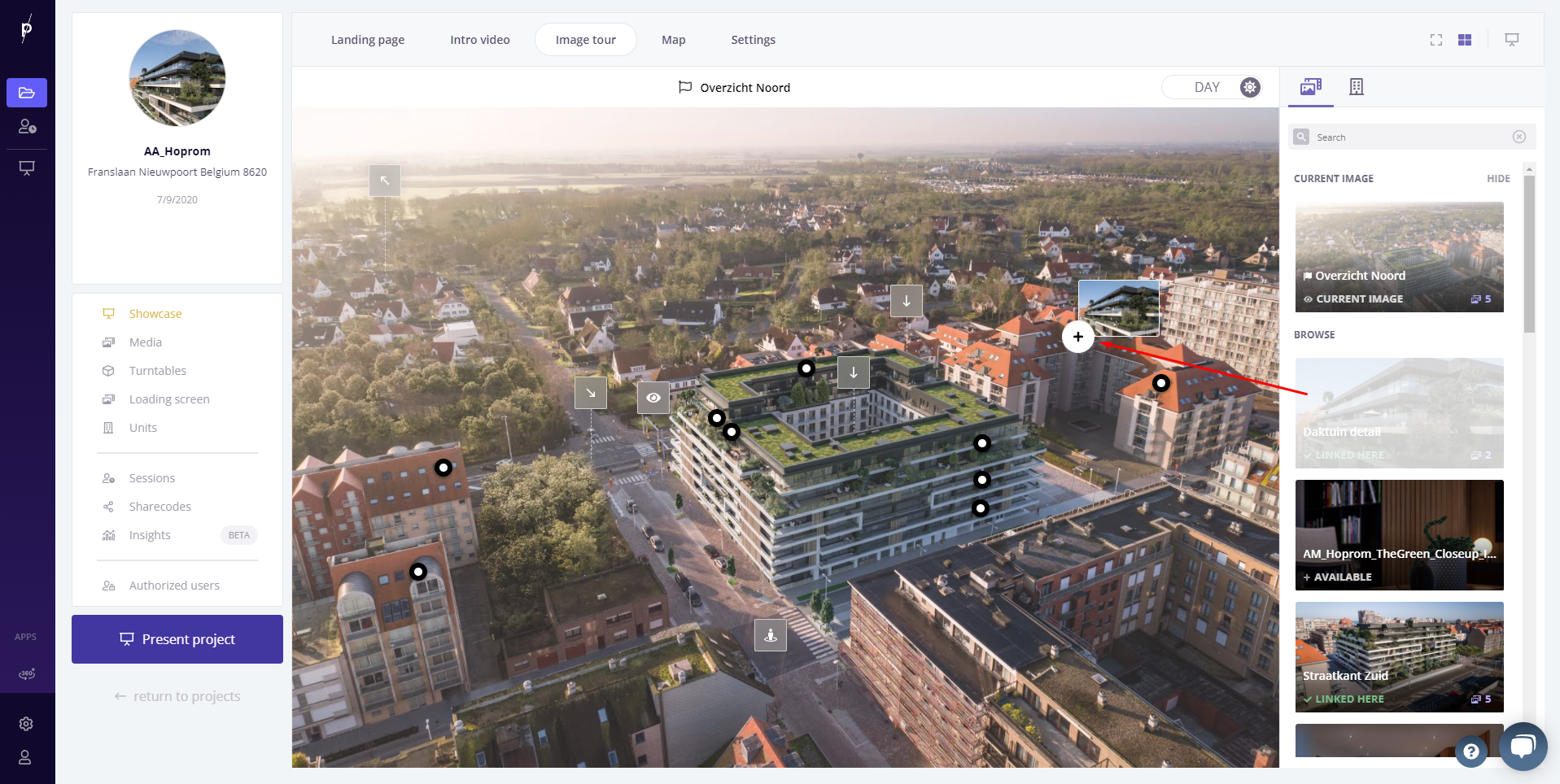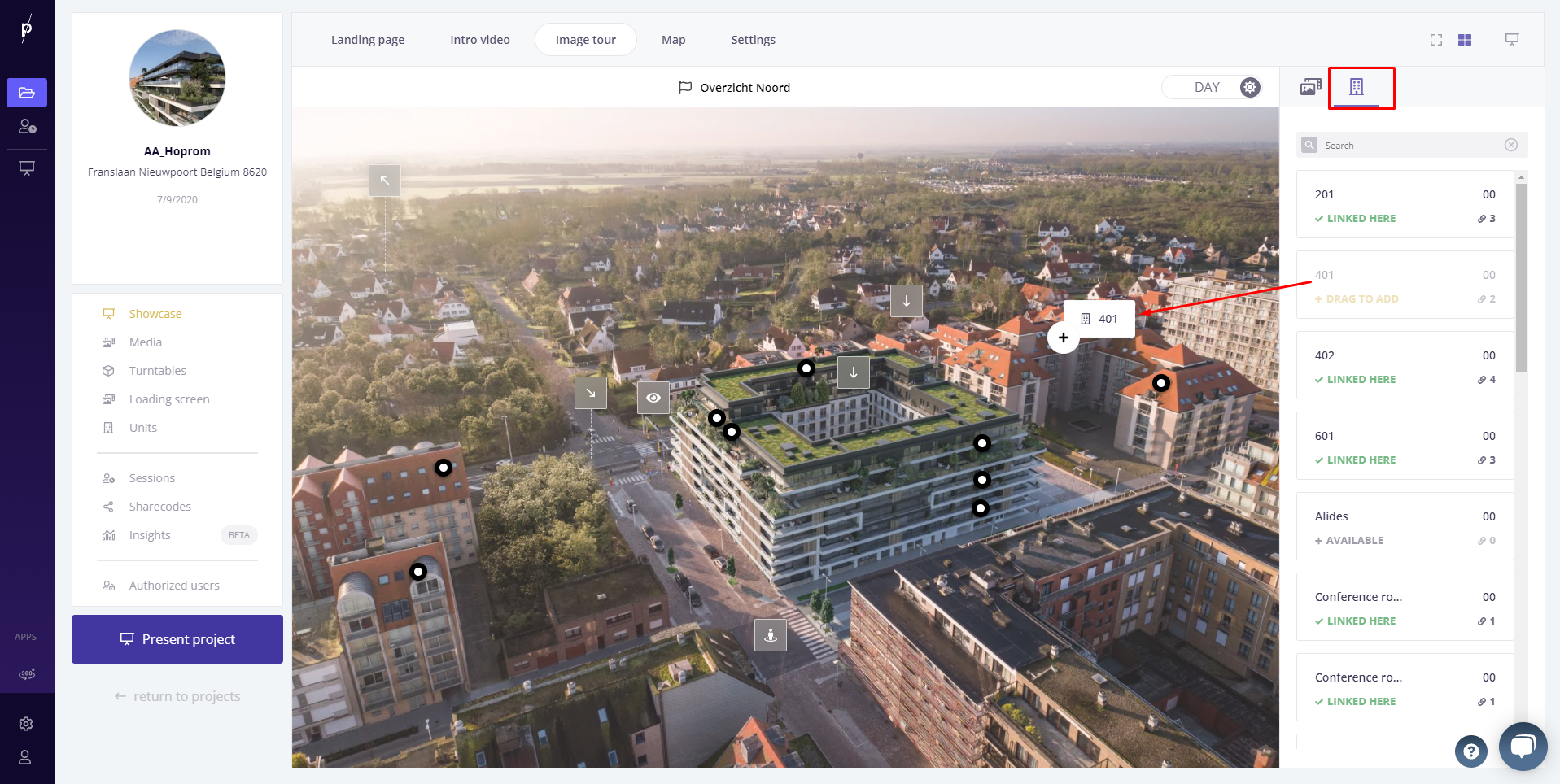 Figuring out what content is used and which is not
On the media and unit cards in the content pane you can see a number and a text like "available" or "linked here". "Linked here" means you have already added this content piece as a spot on the current content you are viewing, while "available" means you have not. The number next to it indicates how many times this content is linked to in the tour. So if you add a lot of spots refering to your aerial image like in the example, you might have a high number here. This is good! The higher the number, the more likely your audience will find it.