How can I add users in my Prompto account
You can add users in the settings section of the portal
When logged in, you will arrive in the Project section which will contain one or more projects.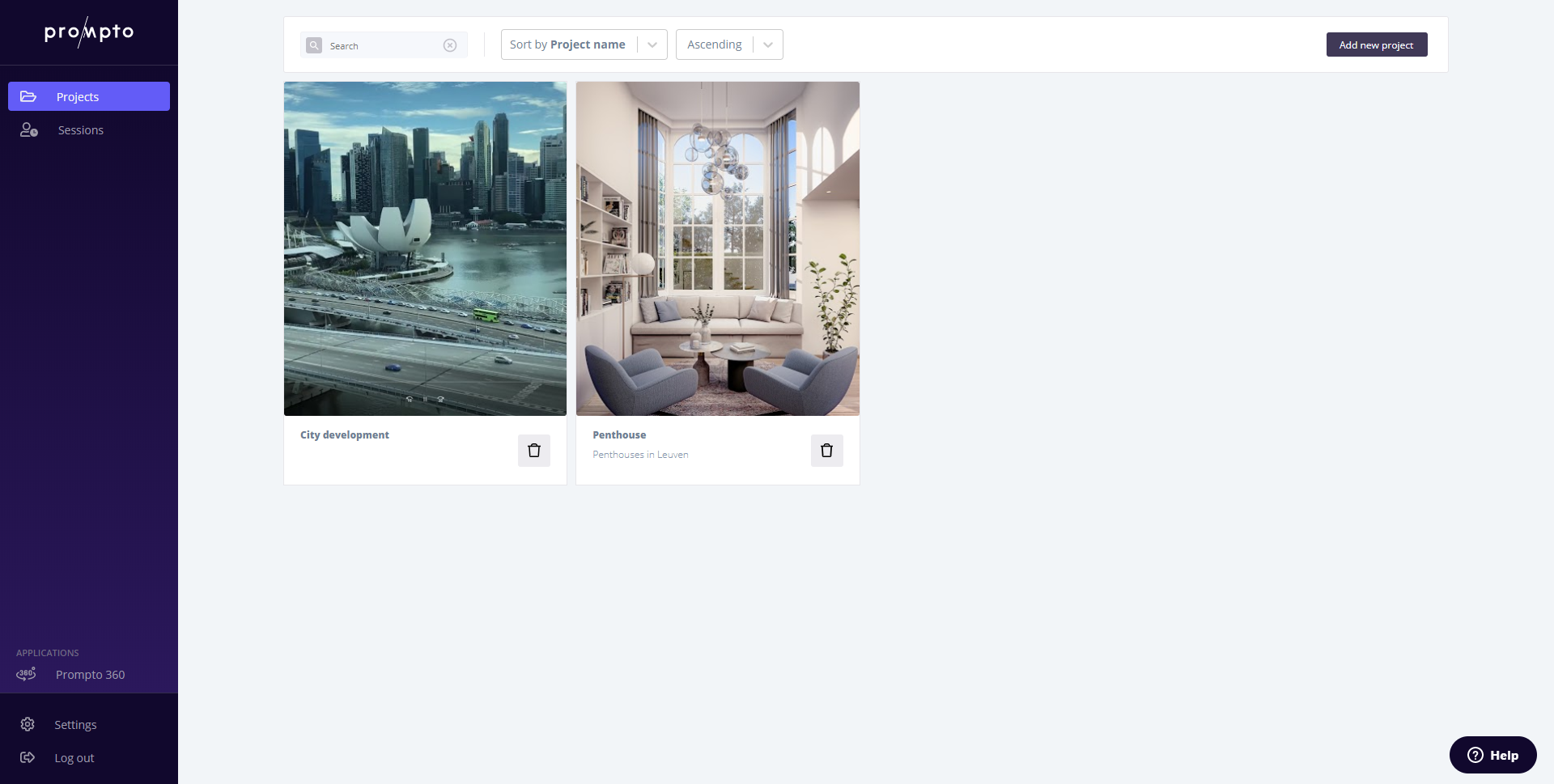 To add your company logo, you can go to the account settings (bottom left), find this icon:

.
When in the Settings menu, select the Users option to navigate to your user management tab.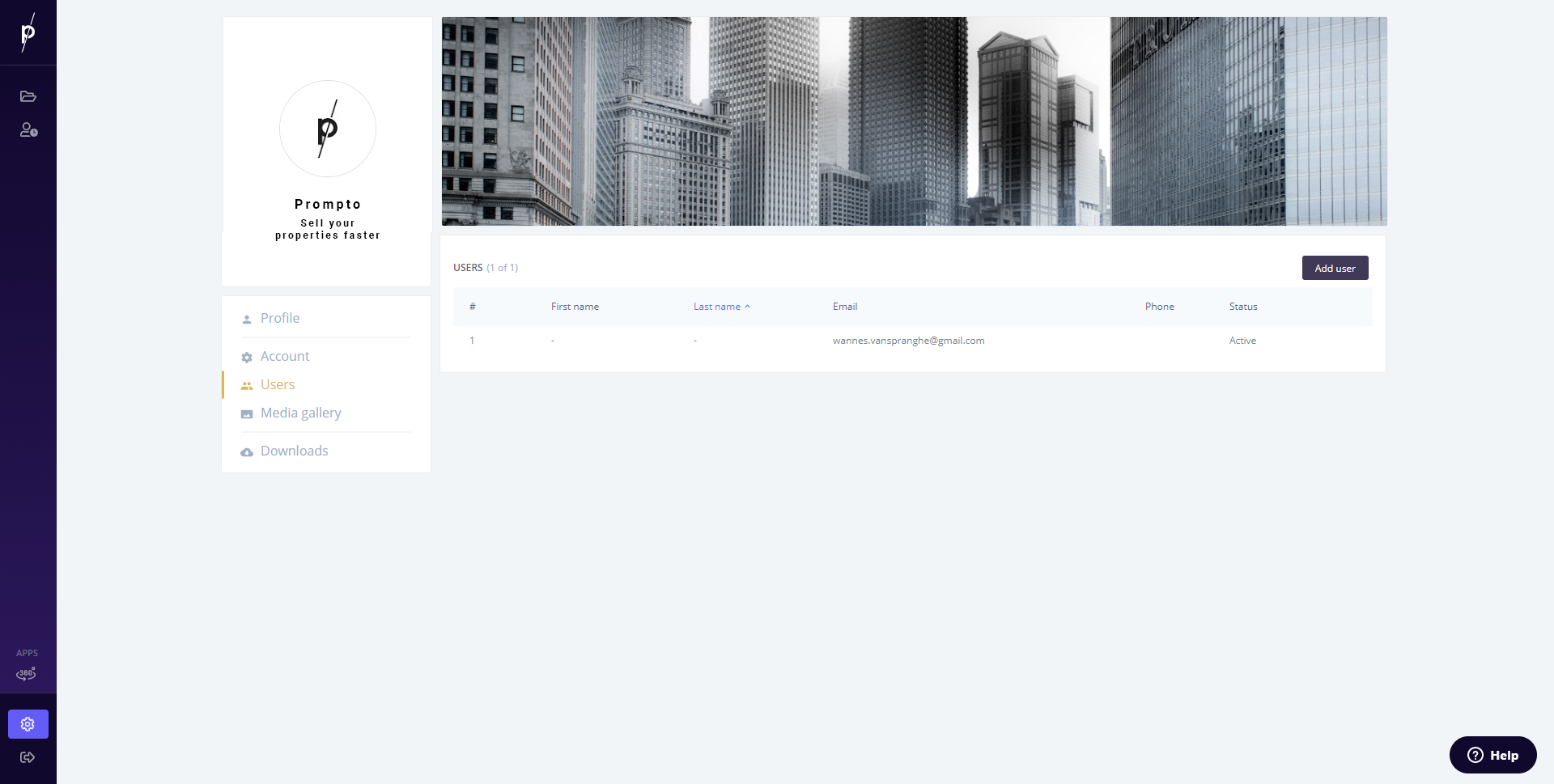 Use the "Add User" to create a new user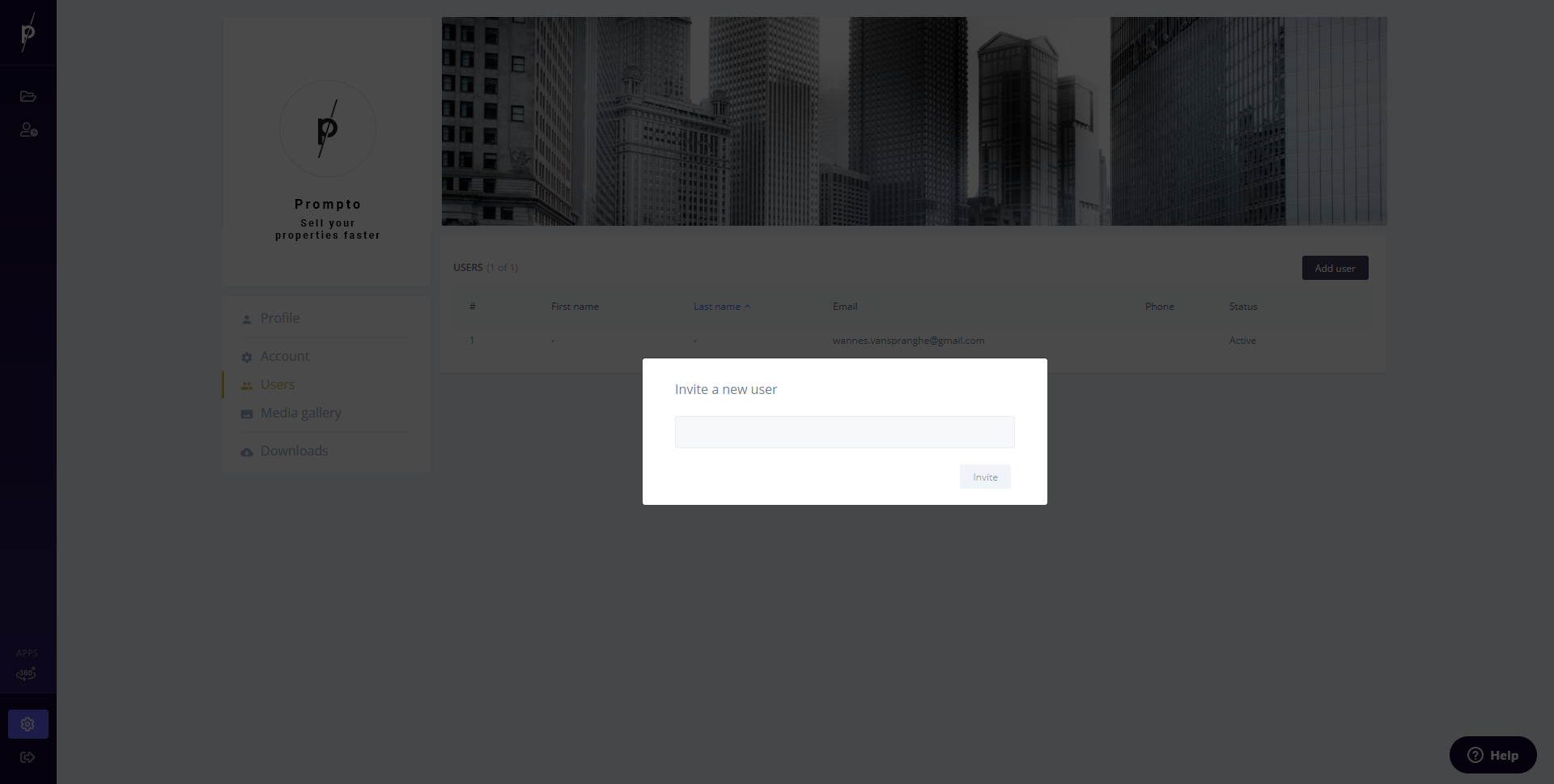 Add the email of the user and select invite. This User will now receive an invitation to log into the Prompto portal.