First go to Account Settings by clicking your name in the top right of the portal.
A modal will pop up, click on Company Settings to customize the viewer to your company branding.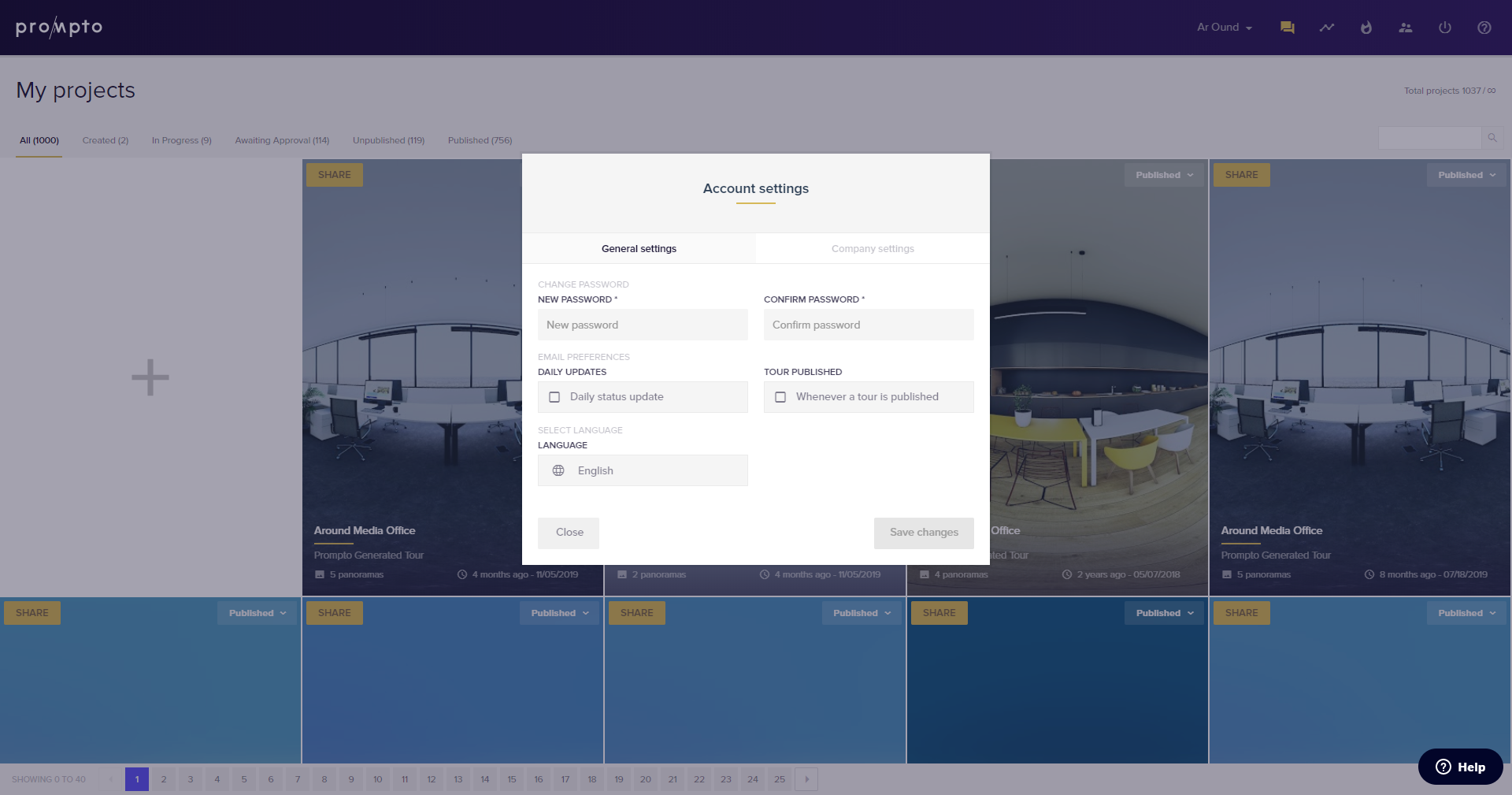 Click the logo that is already in place. You'll be asked for a new logo file. Select a file from your pc.
You'll see a preview of how the logo will look like. You will also be able to scale and move the logo inside the circle.
Do not forget to click on Crop Image. This will confirm the logo as you see it in the circle above.
Last but not least, click on Save Changes at the bottom of the modal.
Done! You have a new logo in your virtual tours.