You can now change your loading experience for the Prompto Viewer, enabling you to tell the story of the project to your customers, while you are waiting.
All you have to do is go to your project in the portal, then choose Media Gallery from the menu.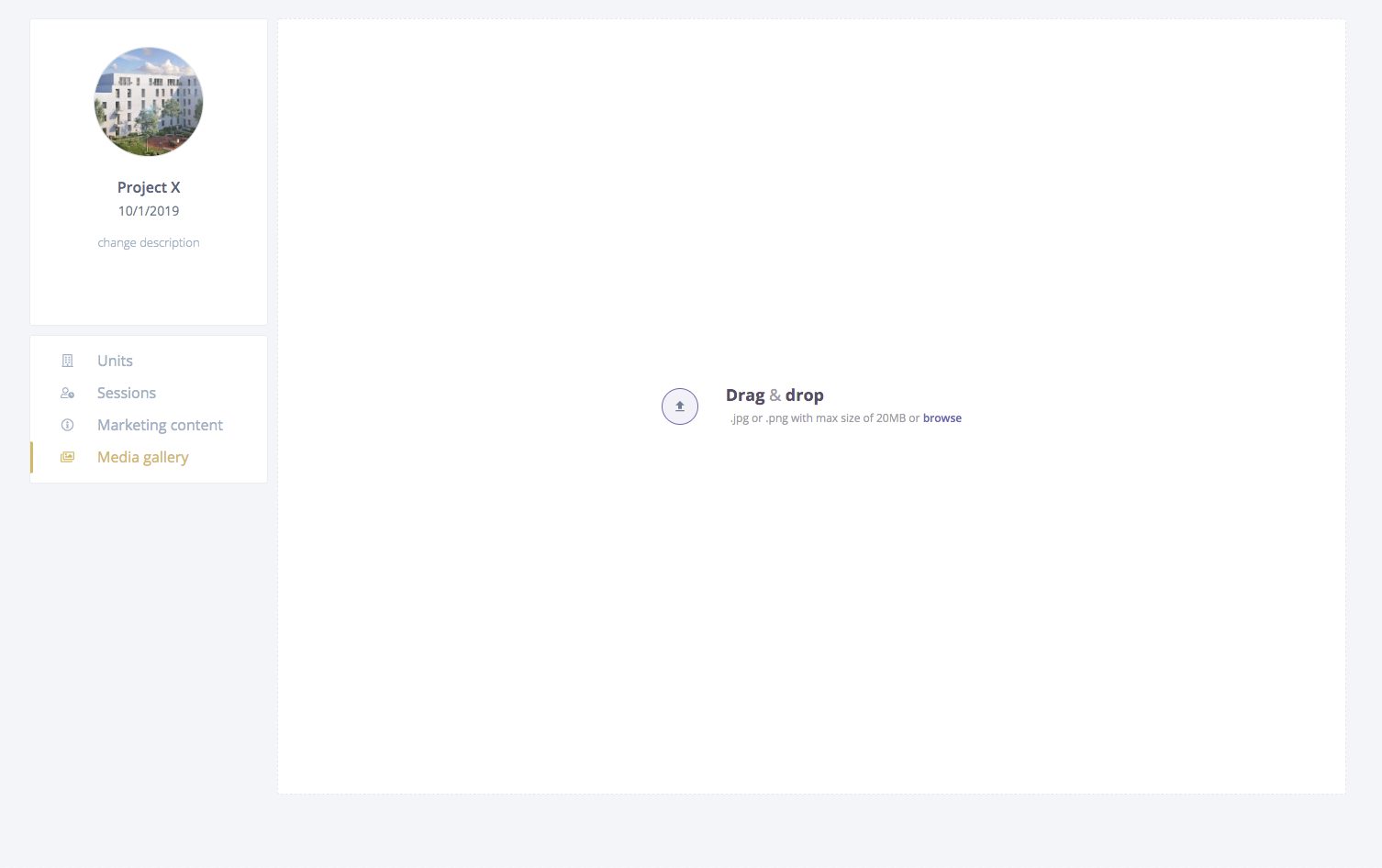 You will now see a preview of the gallery as you are building it.
Adding images is as simple as dragging them on the screen. Then, you can rearrange the images and add titles and descriptions to build your own story.
Don't have a project for your scene?
Don't worry, we have you covered! Of course, the best way to tell your story to your customers is by creating a project and moving your scene under that by using the unit system. if that's not possible you can make a default one that is used for your whole company.
Just go to your account settings and choose Media Gallery from the menu.