Short: go to "showcase" editor and find the Map tab to edit the experience.
Once you're in the map tab of the showcase editor, please locate the following features:
Draw polygons - top right of the map view
Edit minimap - edit pencil icon in center of your screen
Add Media spots - right hand side media panel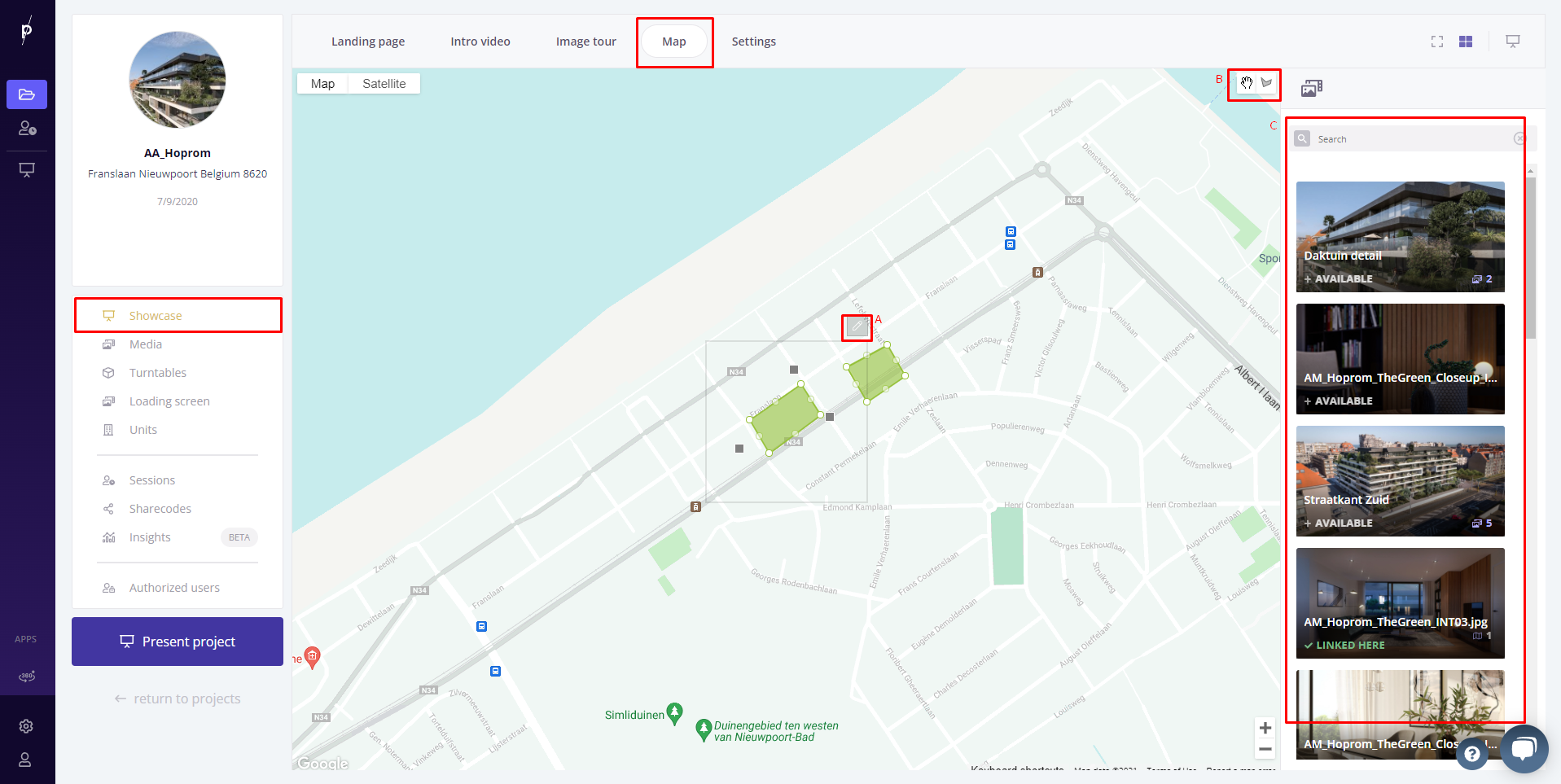 Drawing Polygons
The polygon tool allows you to highlight your real estate project on the map, so your prospects know exactly what area is up for sale.
Click on the polygon tool on the top right
Click on the map to start drawing
Double click to close a polygon
Click on the polygon tool again to stop drawing.
You can also
Move a polygon by dragging it
delete a polygon with the delete bucket.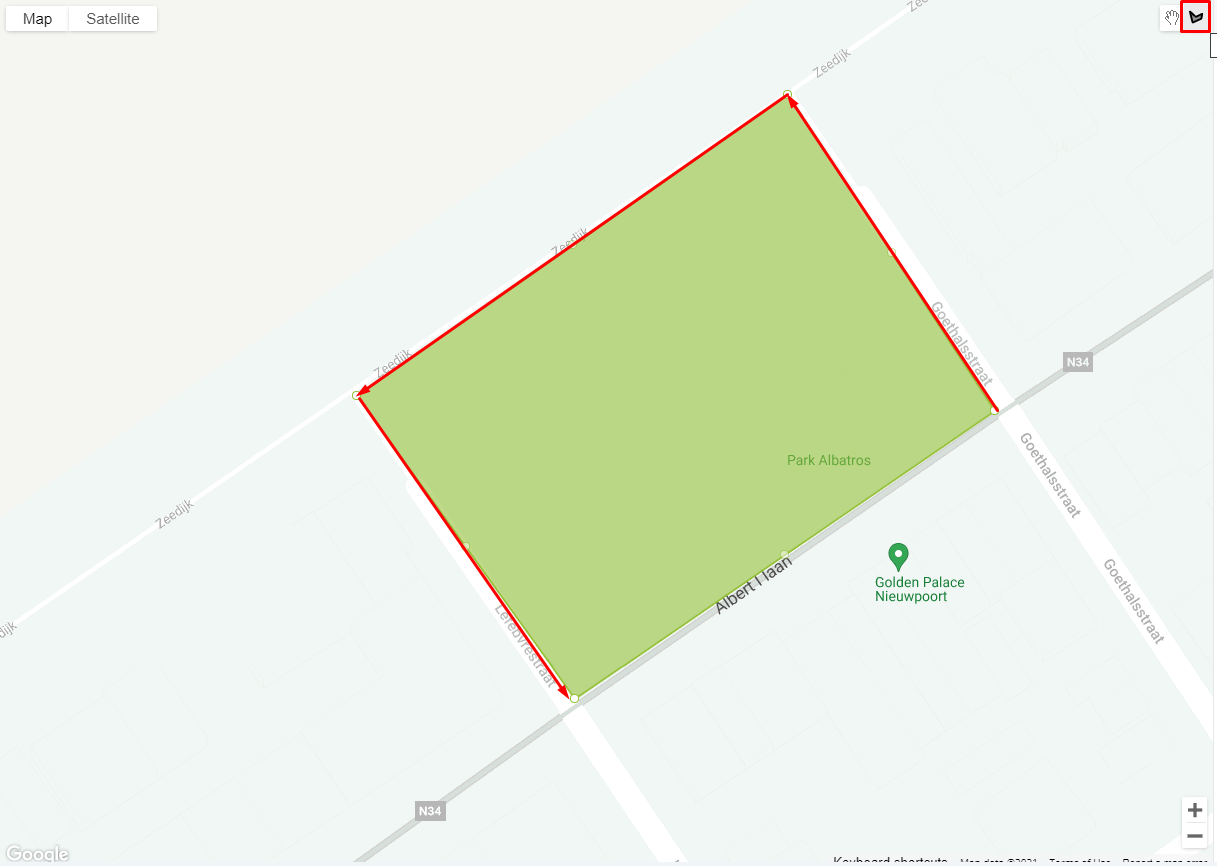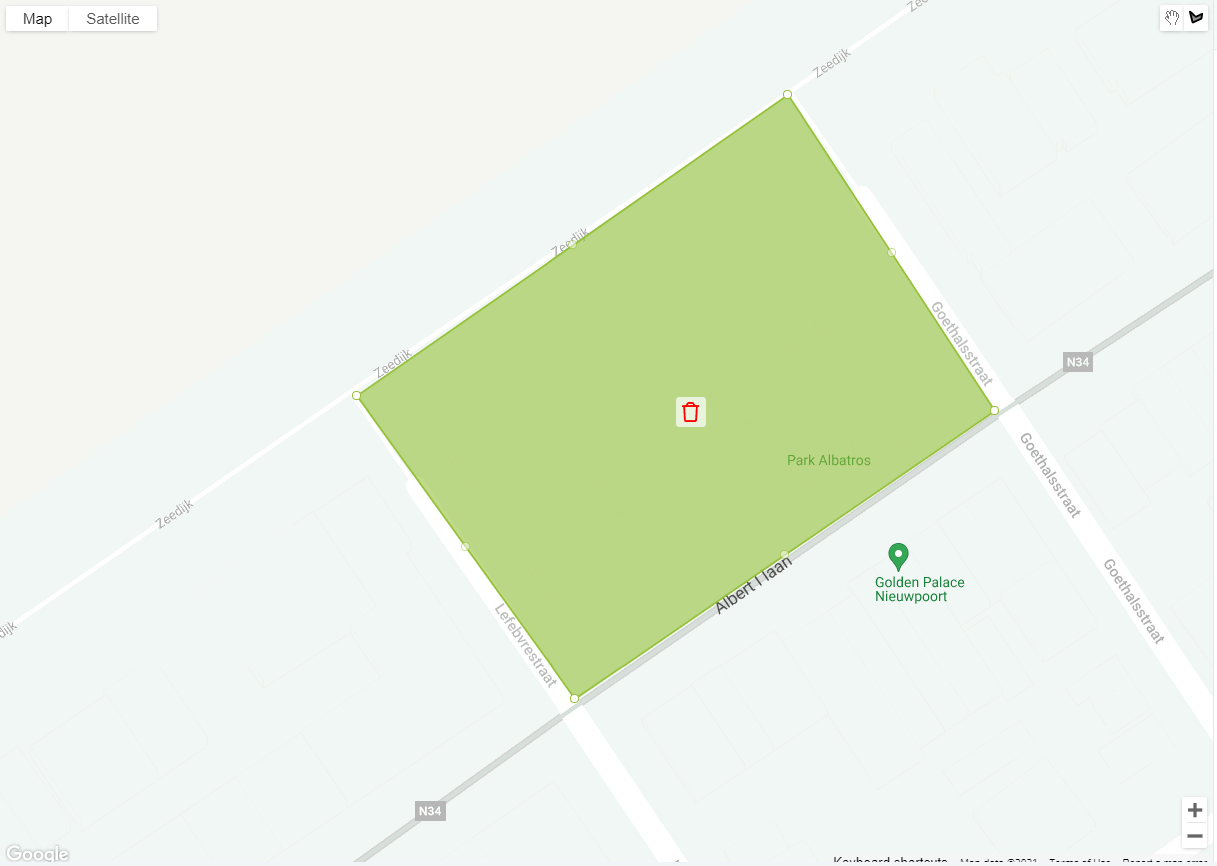 Editing the Minimap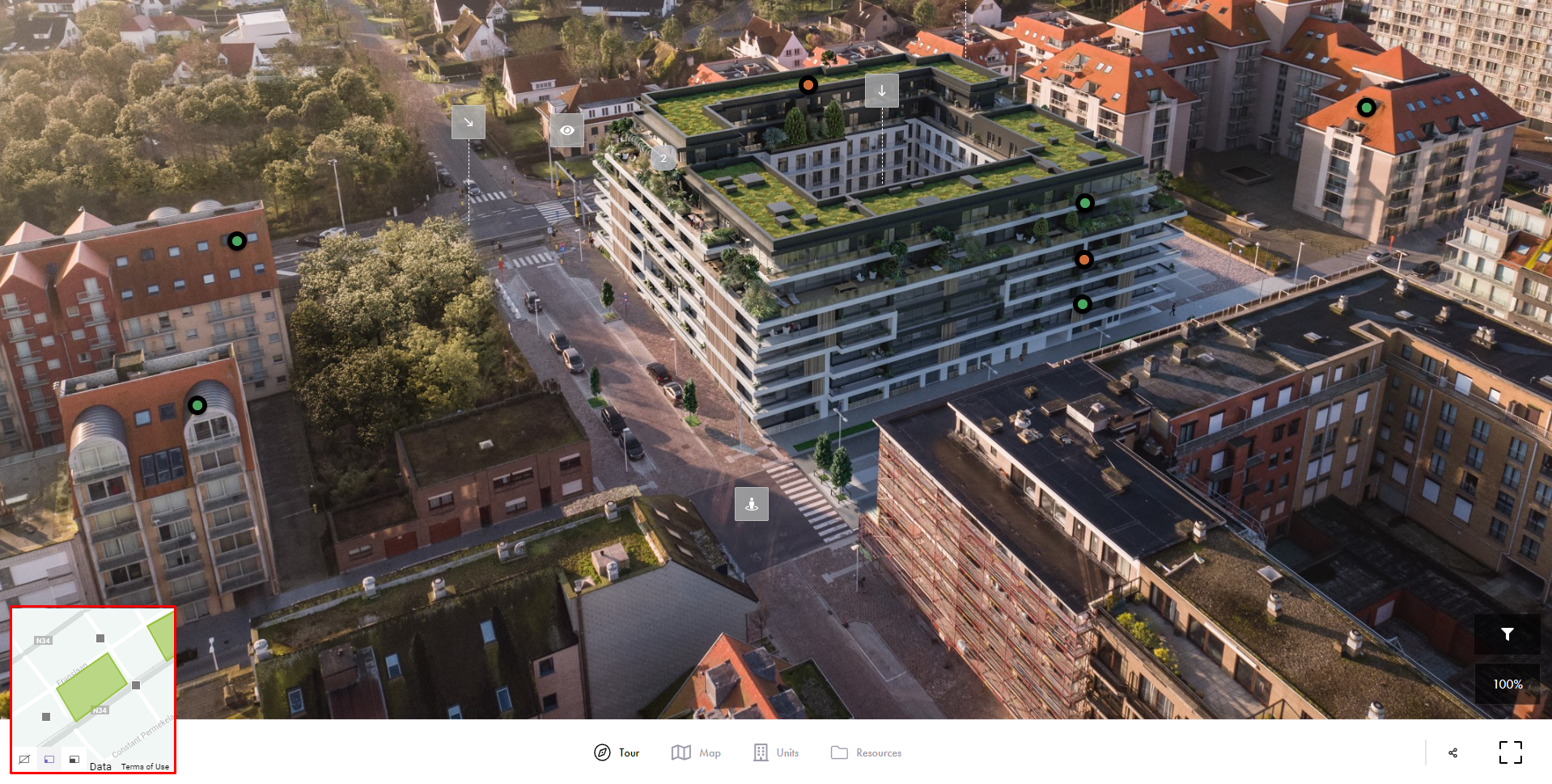 With this feature you can edit what people see on the minimap when they open your showcase.
To edit
Click on the pencil icon floating above the square border in the center of the map
scroll to zoom in or out
Use the mouse to move
✔️ or ❌ to confirm or cancel the update.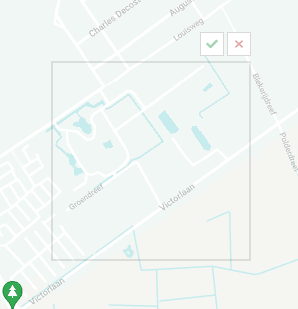 Adding Media spots
Adding media spots allow your prospects to get a good idea of the dimensions of your project. By adding your renders on the correct place on the map view, they can virtually jump around and create a mental picture of the project, without investing in expensive 3D viewers.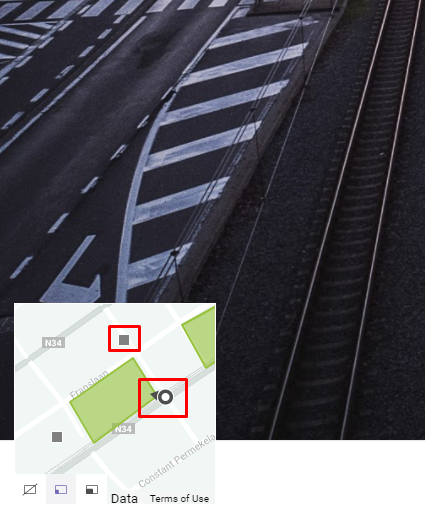 To add & edit spots
Locate the media panel to the right
Drag-n-drop a media item
Hover over the newly create spot
Edit the orientation
Click again to confirm